Welcome to Lilac Frog Nursery
Lilac Frog private Day Nursery operates strictly within the EYFS frame-work. All our rooms are themed around creatures from the forest and jungle and are designed to encourage exploration and the development of new learning skills. Daily activities are divided into group and individual, giving children the opportunity to work within their peer groups or select an activity of their choice.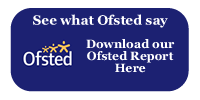 Every child has developmental and craft folders to document their achievements and monitor their development, this also enables parents to keep up to date with their child's progress and share in their child's time with us at Lilac frog.